For those who have experienced the beauty of Broadway Theater, it's a moment to never forget. However, there are certain rascals who like to ruin the experience for others both during the performance (ex: texting, photographing, video recording, etc) and at the stage door (ex: rants to a certain star who can't come out afterwards to meet the fans & STANS).
We just found out of another horrific Etiquette scandal that happened earlier this summer with the smash hit Beetlejuice The Musical. There was a person who sent in a horrifying threatening note / warning to the show's leading man 2 time Tony nominee Alex Brightman that made him feel very uncomfortable. Due to the incident, stage door was cancelled for several performances for safety. The show's leading lady Sophia Ann Caruso shared on her Instagram stories a note about what happened.
In addition for safety, Brightman deactivated his social media.
How dare anyone would want to put these talented, hardworking, and dedicated people's lives in danger?!!! No one deserves threats.
Thoughts?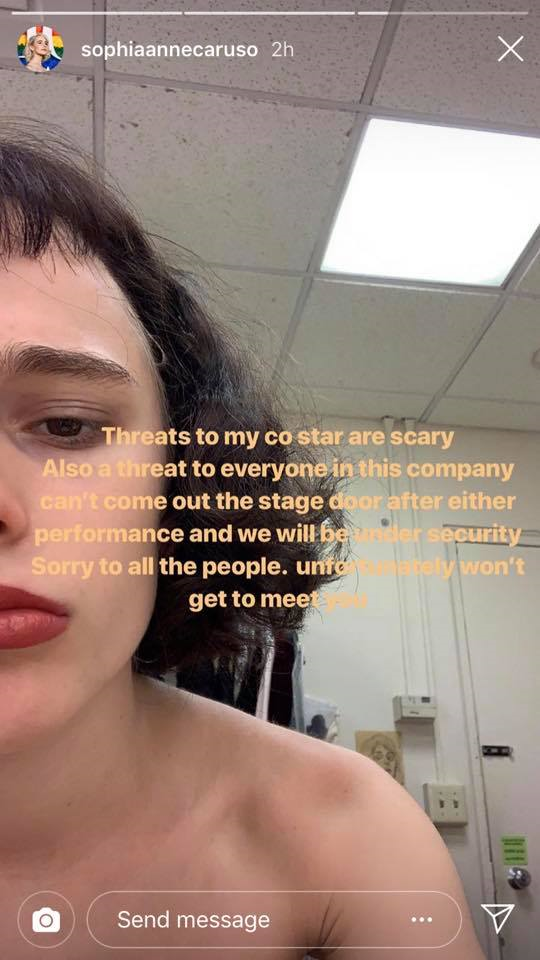 Love our posts? Click here to follow us on Facebook!

Wanna Book a Tour? Click here!