Are you ready for more FREE lunchtime entertainment from some of the hottest shows on the Great White Way?!!! Tomorrow, we head into WEEK 4 of THE 20TH ANNUAL BROADWAY IN BRYANT PARK CONCERT SERIES (sponsored by 106.7 Lite FM). Taking center stage on the Bryant Park lawn (between 40th and 42nd street) from 12:30pm to 1:30pm will be….
Hosts: 106.7 Lite FM's Helen Little and the cast of Drunk Shakespeare NYC
Preshow: The cast of Pip's Island
Musical Performances from the casts of:
Broadway Bounty Hunter Off Broadway at the Greenwich House Theatre,
The Off Broadway return of Rock of Ages at New World Stages,
The Cher Show on Broadway at the Neil Simon Theatre,
and The Prom at the Longacre Theatre.
We at NYBT will be there sharing photos and videos as well. If you recognize one of us, come say hello.
Who is excited?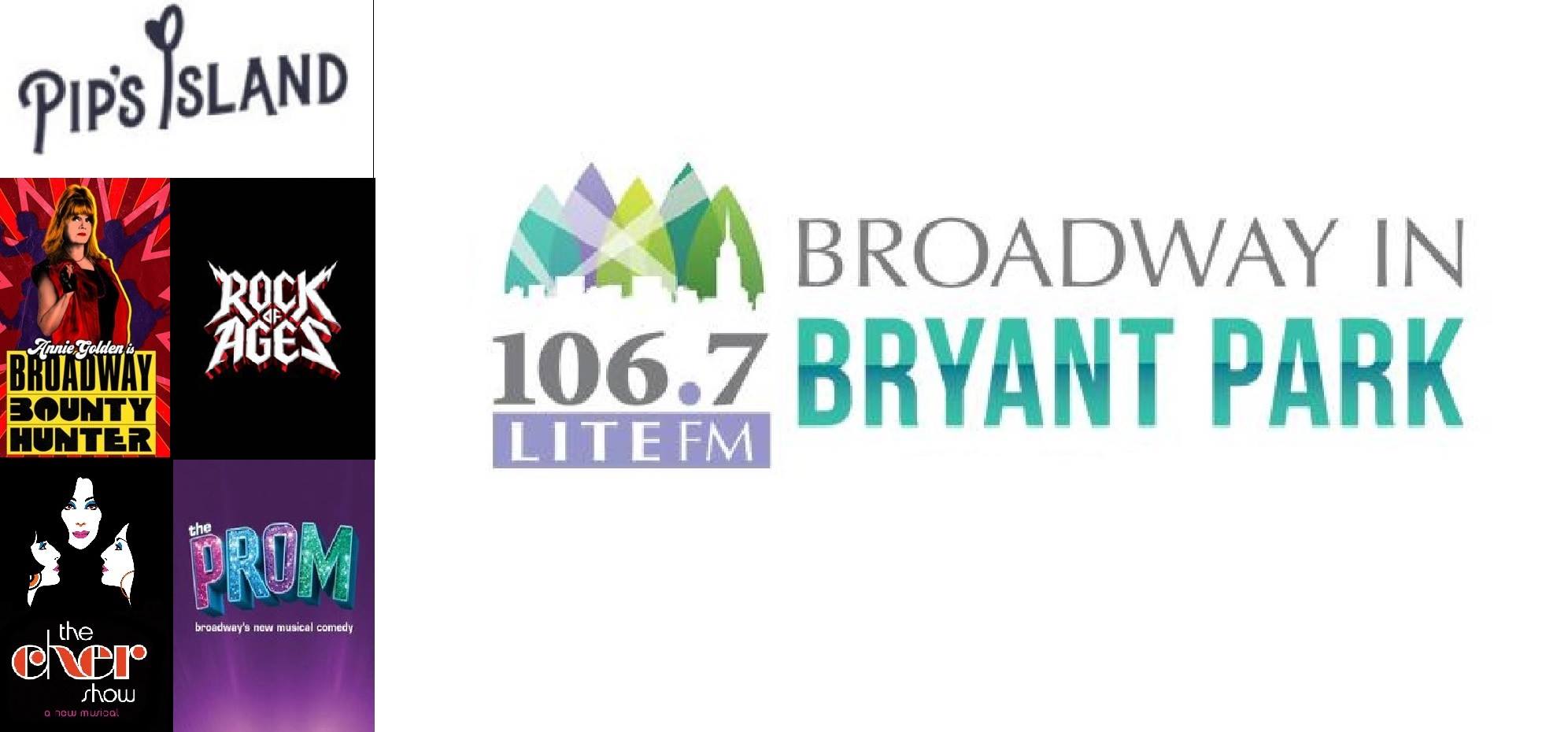 Love our posts? Click here to follow us on Facebook!

Wanna Book a Tour? Click here!