SO EXCITING, THE AUDIENCE WILL STOMP & CHEER! Get your CAN-CAN on as the wait is finally over. The musical adaptation of the Oscar winning film Moulin Rouge officially begins performances of its World Premiere out of town tryout in Boston reopening the historical Emerson Colonial Theatre. The show will play in Boston through August 19th, 2018 before officially arriving on Broadway in the Spring of 2019.
In addition, get a first look of the beautiful, elaborate, and the SPECTACULAR SPECTACULAR set that was designed by Derek McLane transforming the Emerson Colonial Theatre into the most famous cabaret nightclub in Paris. The set even includes table seating (where technically the pit is located).
Break a leg to the entire cast, crew, and musicians of Moulin Rouge The Musical.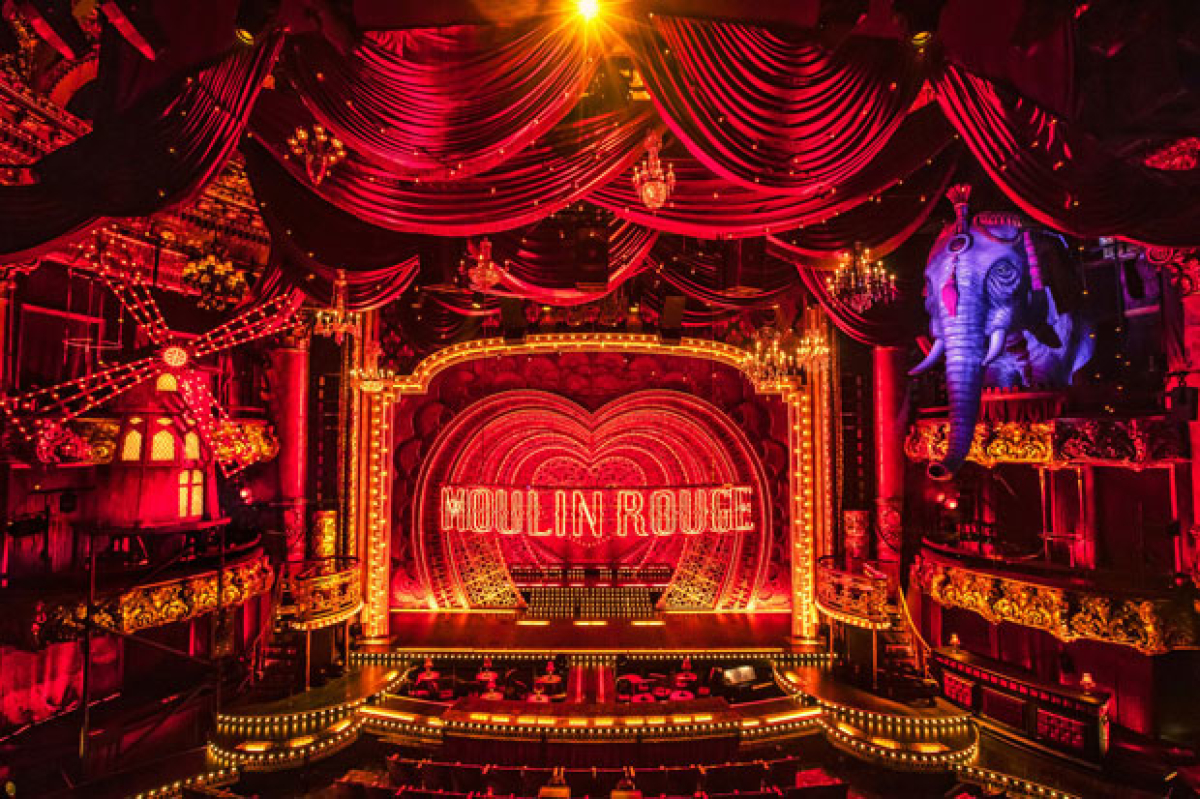 Moulin Rouge! Reveals Its Set, Begins Performances
Karen Olivo and Aaron Tveit star in the new musical, set to run through August 19.

Love our posts? Click here to follow us on Facebook!

Wanna Book a Tour? Click here!