ON THE MARQUEE: HAPPY DAYS ARE HERE AGAIN indeed as the Broadway company of Beautiful – The Carole King Musical welcomes back Jessica Keenan Wynn to the role of singer-songwritter "Cynthia Weil". The performer (who also appeared in Heathers – The Musical and recently on screen as "Young Tanya" in Mamma Mia! Here We Go Again) begins her first performance back in the Tony and Grammy winning hit tonight. Check out the updated front of house billboard of Wynn in costume back outside the Stephen Sondheim Theatre.
The show's most recent "Cynthia Weil" herself Kara Lindsay took her final bow this past Sunday, July 30th, 2019 before a maternity leave of absence. Lindsay and her hubby Broadway performer Kevin Massey are expecting their first child this Fall.
Happy trails and congrats to Kara. We know you're going to be SOME KIND OF WONDERFUL
Welcome back Jessica. Break a leg!!
Who is excited?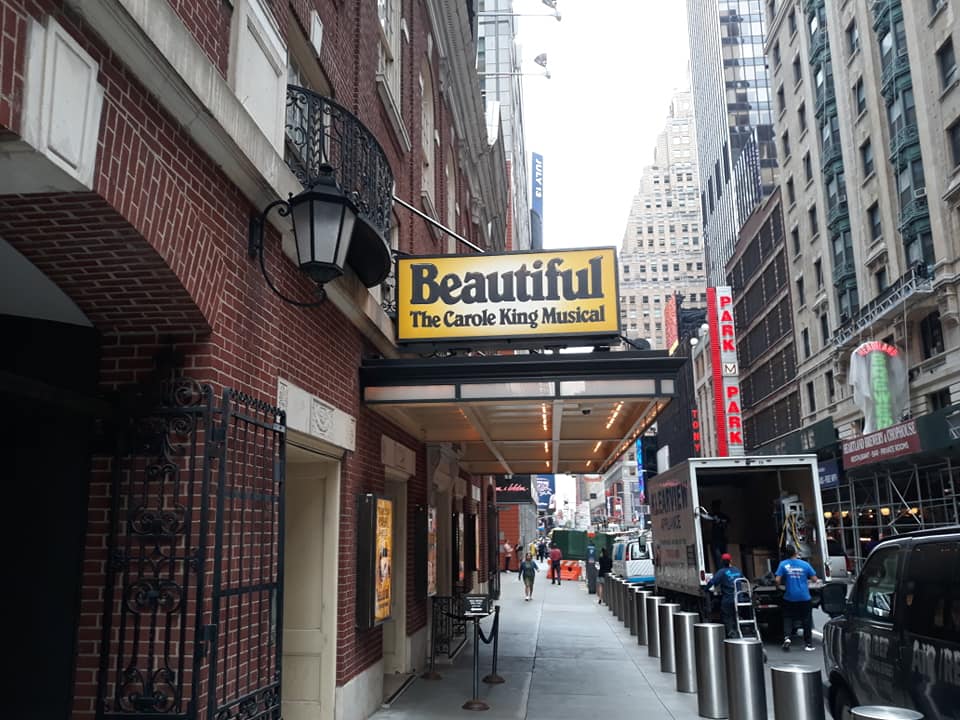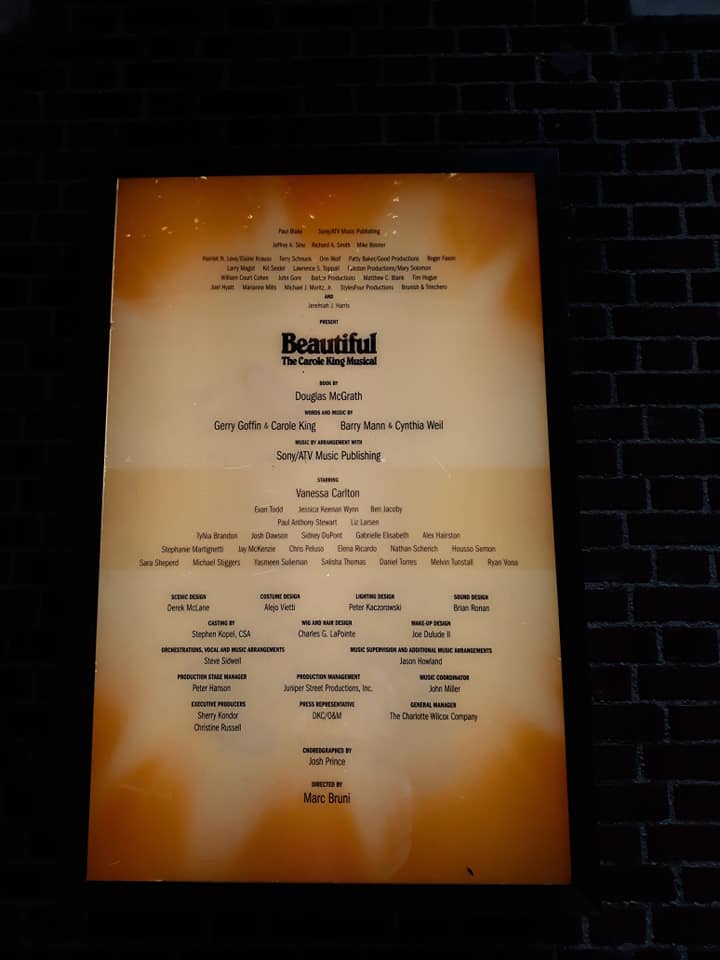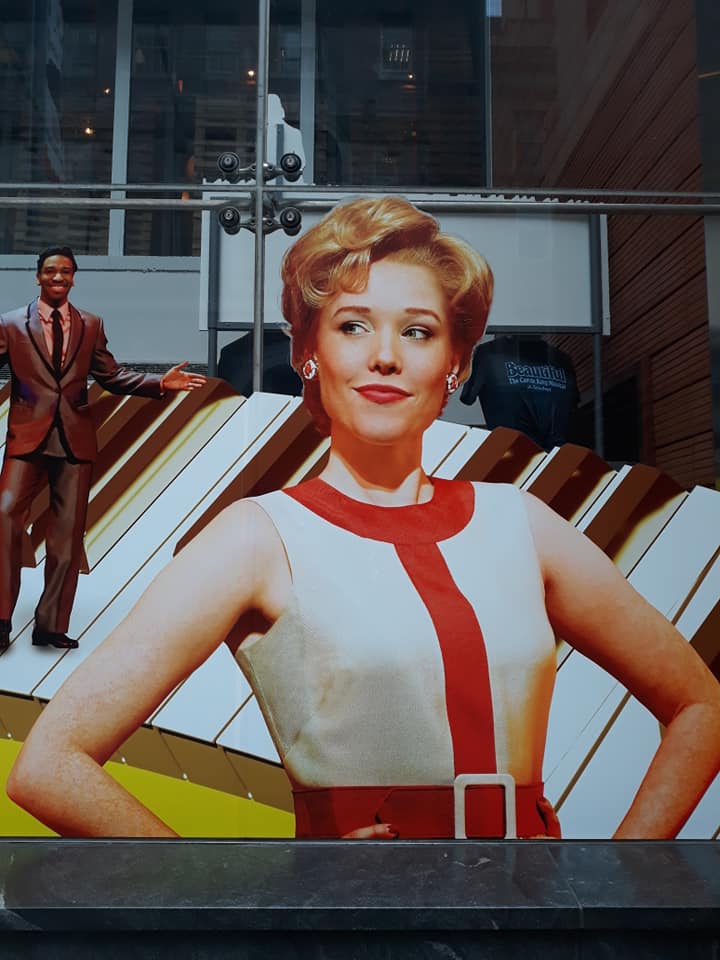 Love our posts? Click here to follow us on Facebook!

Wanna Book a Tour? Click here!