ON THE MARQUEE: The Circle In the Square Theatre updated its billboards featuring it's new cast change of the Tony winning revival of Once On This Island Broadway.
The new billboards feature photos of Broadway veteran Darlesia Cearcy (who originally appeared in the Ensemble for this production) as the new "Erzulie The Goddess of Love".
and Merle Dandridge (the revival's original cast member) who returns the production for a strictly limited engagement through August 19th, 2018 reprising her role as "Papa Ge: The Goddess of Death".
How amazing do they look?!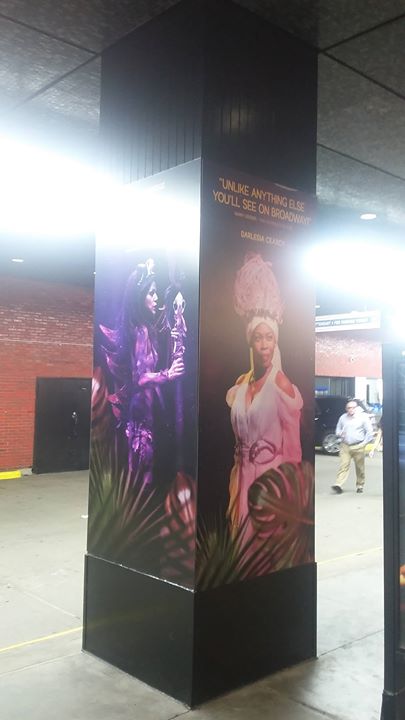 Love our posts? Click here to follow us on Facebook!

Wanna Book a Tour? Click here!