ON THE MARQUEE: LIGHTS UP on another Lin-Manuel Miranda hot ticket heading for THE GREATEST CITY IN THE WORLD. While developing his debut breakout show In the Heights and long before Hamilton, the Award winning composser, writer, actor, singer, and rapper was part of unique improvisational hip hop and rapping called Freestyle Love Supreme. And now, they're heading for Broadway this Fall. Today, Broadway's Booth Theater put up right outside the all new front of house billboard.
FREESTYLE LOVE SURPREME makes their way to the Great White Way for a strictly limited engagement. Previews begin September 13th, 2019, Opening Night is October 2nd, 2019, and will run till January 5th, 2019.
Who is excited?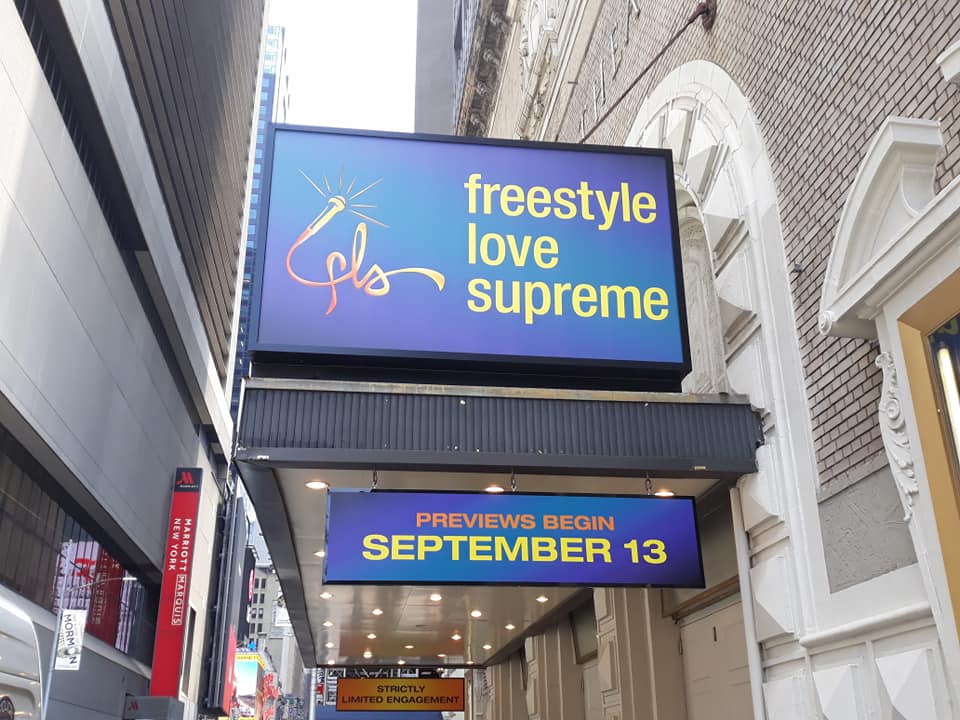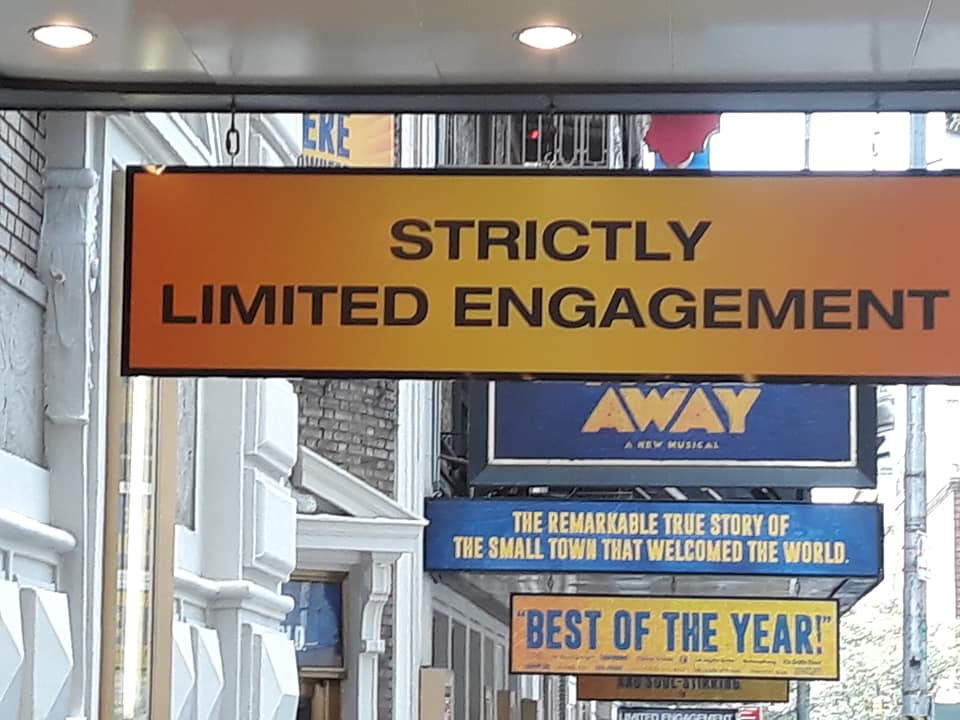 Love our posts? Click here to follow us on Facebook!

Wanna Book a Tour? Click here!