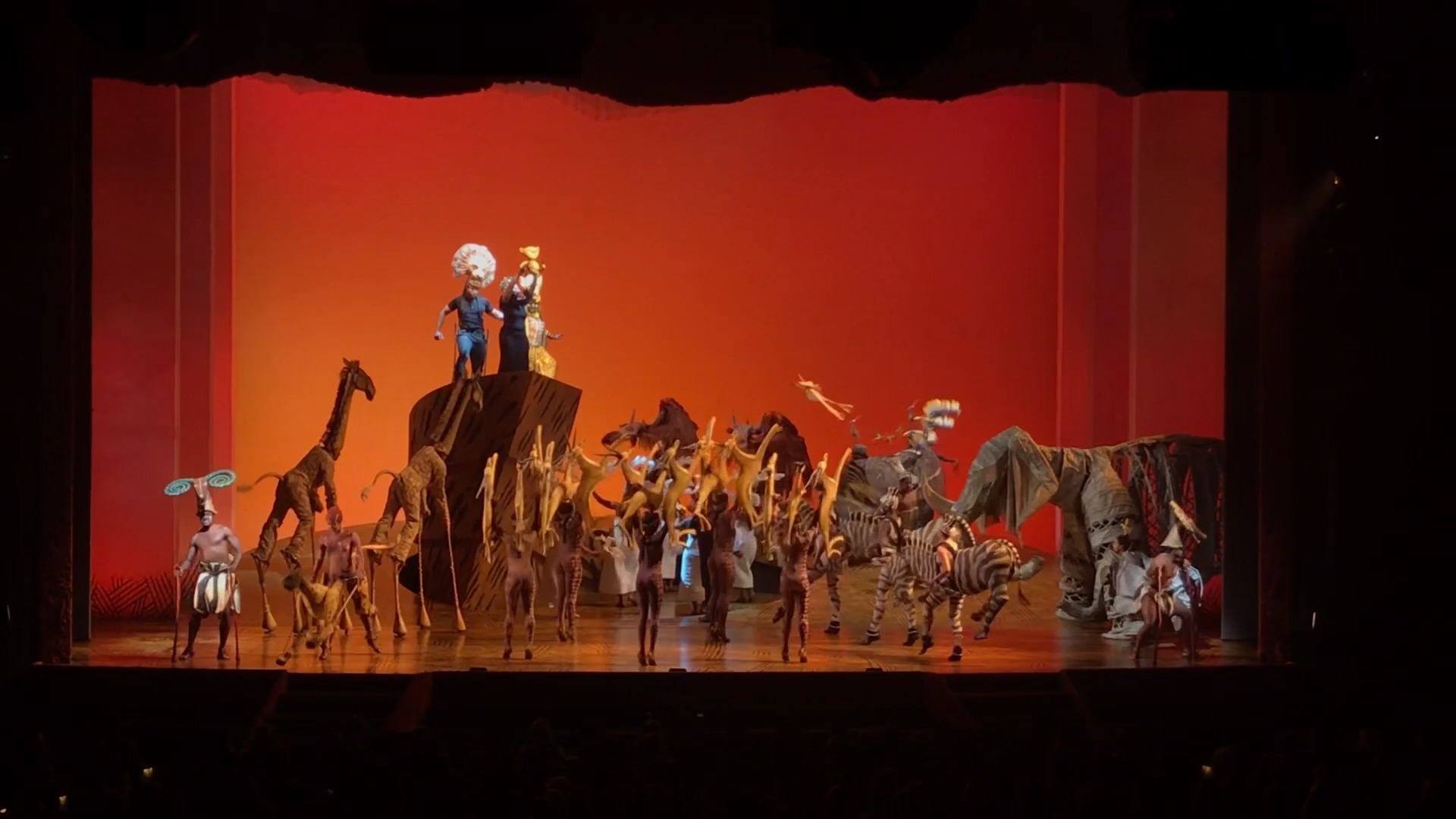 THEY STILL FELT THE LOVE! Disney's The Lion King – Musical was one of the few shows that got affected and was cancelled by yesterday's Manhattan Blackout. For the Award winning smash hit, the outage caused some water damage backstage in the dressing rooms of Minskoff Theatre and majority of the production's Tony Award winning costumes have been destroyed. However despite the costumes being ruined, THE SHOW MUST GO ON. At today's matinee, majority of the principal actors wore brief bits of their costumes, puppets, wigs, and makeup along with casual black attire.
Prior to the curtain going up, Tshidi Manye (who plays the spiritual and wisecracking mandrill "Rafiki") and L. Steven Taylor (who plays the motivational and caring "King Mufasa") explained the situation to the audience telling everyone to still use their imaginations despite not having their full costumes on and they're still going to give a great show. WHICH THEY DID!!!
Here's a clip of Manye and Taylor giving the speeches prior to the company performing the show's famous and iconic opening number CIRCLE OF LIFE.
Prayers go out to the Broadway company and hopefully things will be fixed and they'll have new costumes ready to go. This is what we call the beauty of LIVE THEATER.
Thoughts?!!!
Love our posts? Click here to follow us on Facebook!
Wanna Book a Tour? Click here!