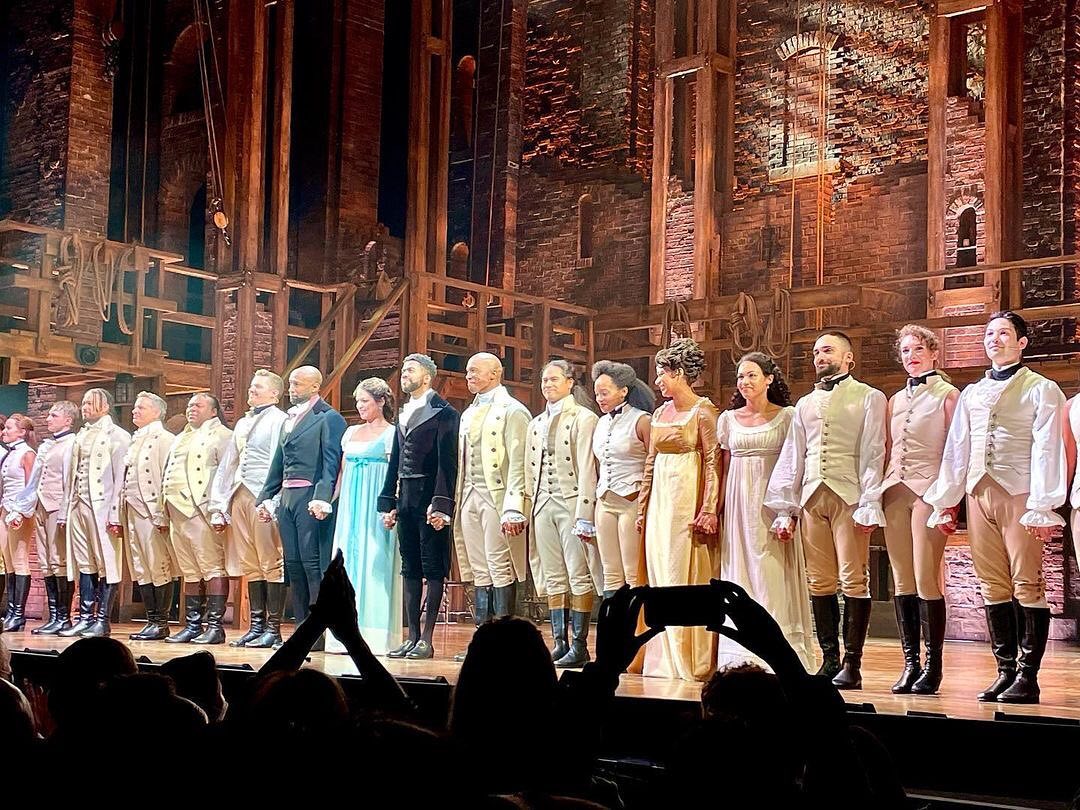 RAISE A GLASS TO FREEDOM! For the first time in 17 months being abruptly shutdown,
Lin-Manuel Miranda
's Award winning phenomenon
Hamilton
relaunched its first company in America.
The show's AND PEGGY 3rd National Tour reopened in San Francisco, CA at the Orpheum Theatre. We are so happy to share with you this really cool video those first moments preparing to open the doors, the lights dimming, and the show's first curtain call back.
This tour of HAMILTON also marks as the 2nd Broadway National Tour ever to reopen since the start of the COVID-19 pandemic. It's also the 2nd production overall of the show to reopen following Australia earlier this past Spring.
HAMILTON's other 2 National Touring companies (the ANGELICA and PHILLIP Tours) are expecting to relaunch their runs later this year.
As previously announced, The Broadway production reopens at the Richard Rodgers Theatre on September 14th, 2021, in London's West End starting August 19th, 2021, and will bring its Australian company to Melbourne starting next year.
Congrats to the full company on a successful reopening night!!
Here's to THE ROOM WHERE IT HAPPENS back stronger than ever.
https://fb.watch/7lDTGcIf-c/